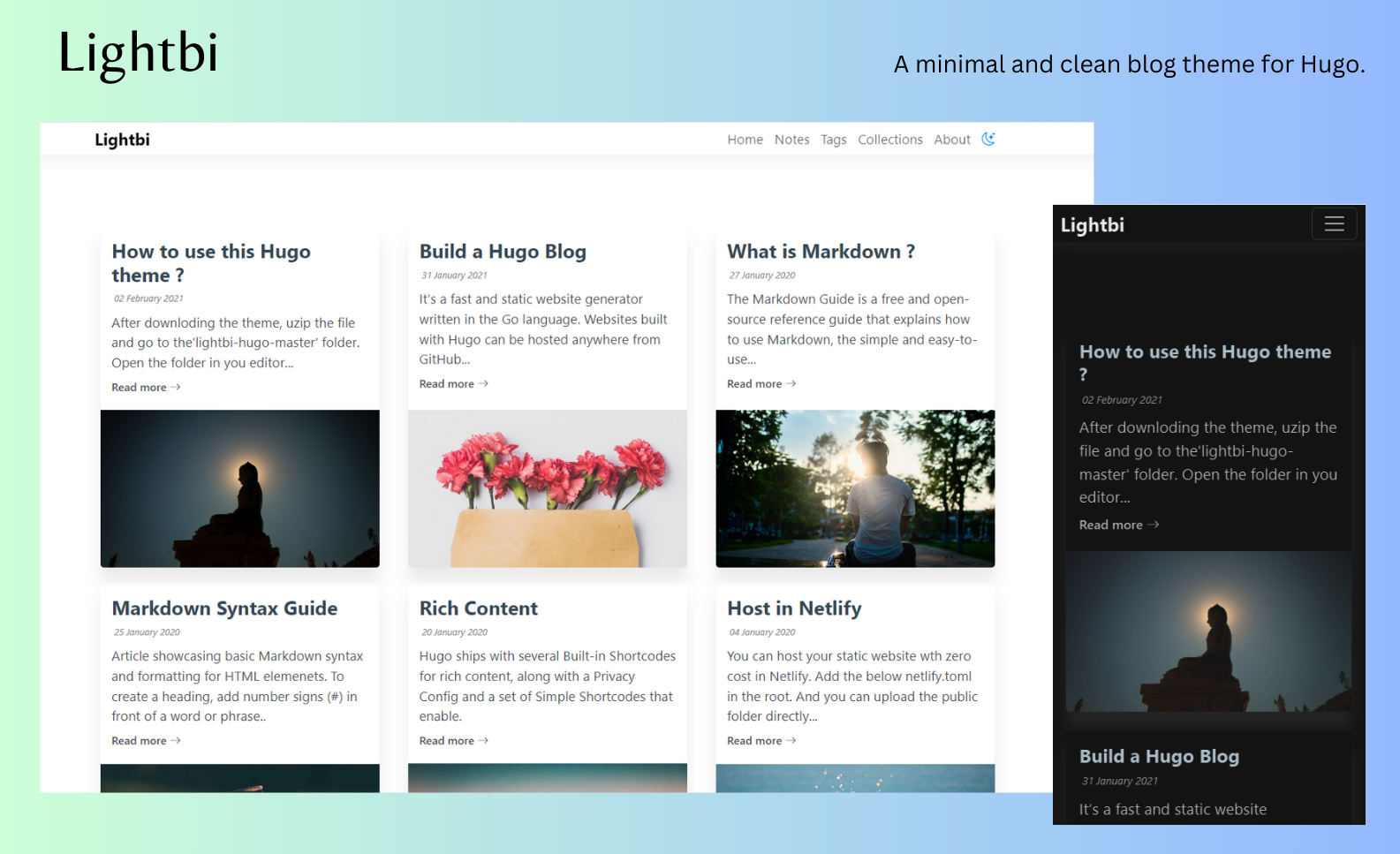 Lightbi is a minimal and clean blog theme for Hugo., which is forked from Beautiful Hugo.
When I created my Malayalam blog last year in Hugo, I searched for so many themes with the simple card design. But I couldn't able to find something that matches the design in my mind. So I thought I can take a good theme and modify it the way I want. After that, I found Beautiful Hugo and forked that to develop Lightbi.
It's a minimal personal blog that features a blog homepage, content page, an about page, and a 404 page which is created for Hugo. If you are new to Hugo, check my blog post about how to build a Hugo blog website from scratch.
Demo
Features
Responsive, mobile-first design.
Syntax highlighting.
Social-Media Share buttons on posts.
Menu location indicator.
Multilingual support.
Taxonomies.
Cover image for each post (with Responsive image support).
Light/Dark theme (automatic theme switch a/c to browser theme and theme-switch button).
Google Analytics.
SEO Friendly.
Other Posts suggestion below a post.
Commit SHA on the footer.
Self Hosted assets for GDPR / EU-DSGVO compliance.
Beautiful icons with Bootstrap Icons.
Github
Click here to view the Lightbi on GitHub.
Home Page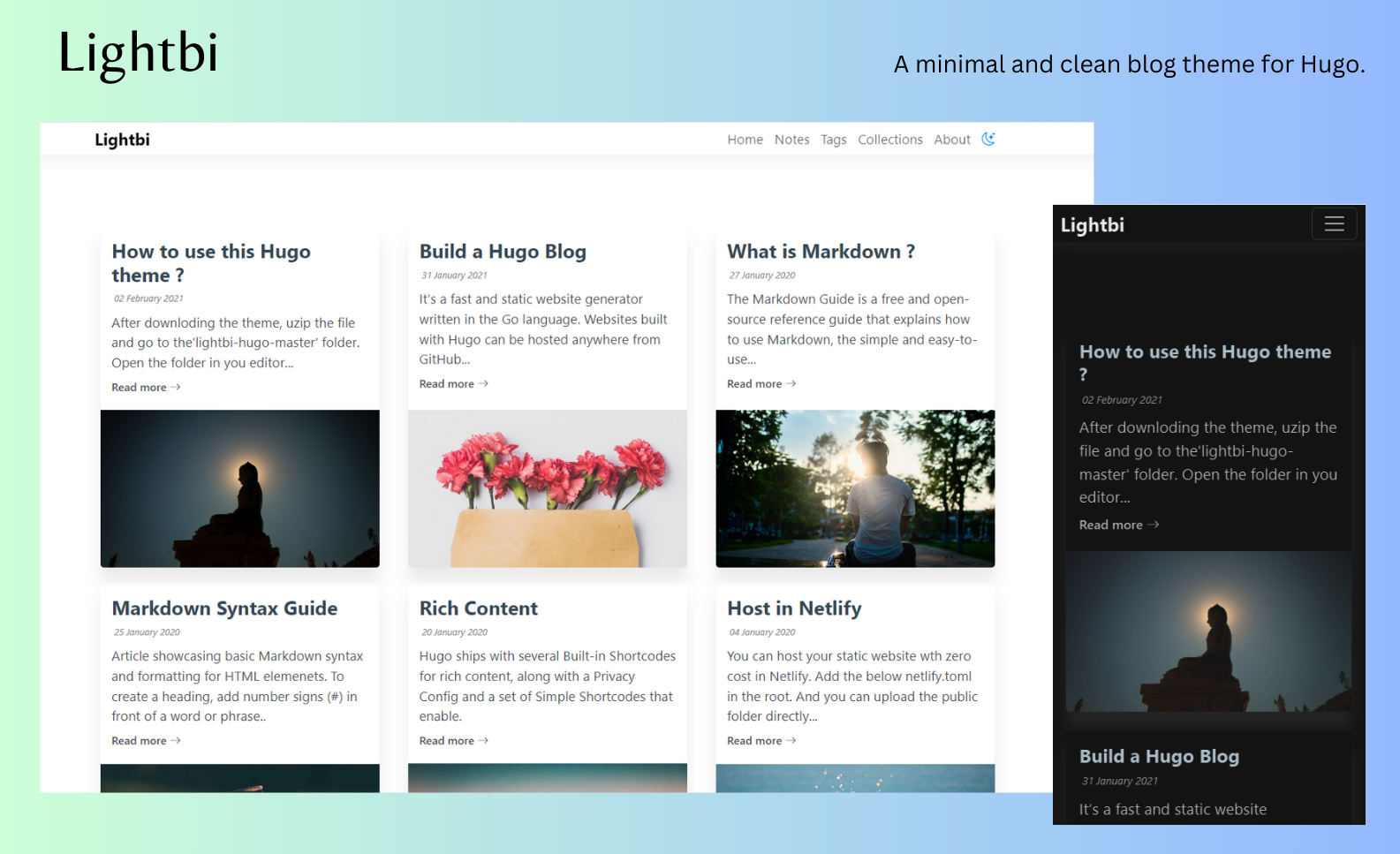 Content Page
Note Page